Your China SEO Agency: Jadegital by Jademond
Our staff are the true Gentlewomen and Gentlemen in the field of Chinese SEO services. We work on a 99% White Hat way, paying attention to everything that is legal, good for visitors and search engines alike. For us there is no "What comes first, the Egg or the Chicken" issue. It is crystal clear that your website needs to be technically ready for the Chinese market, that there needs to be a proper competitor research performed, an actionable China SEO Strategy prepared and steps to be gone in order to succeed the one way.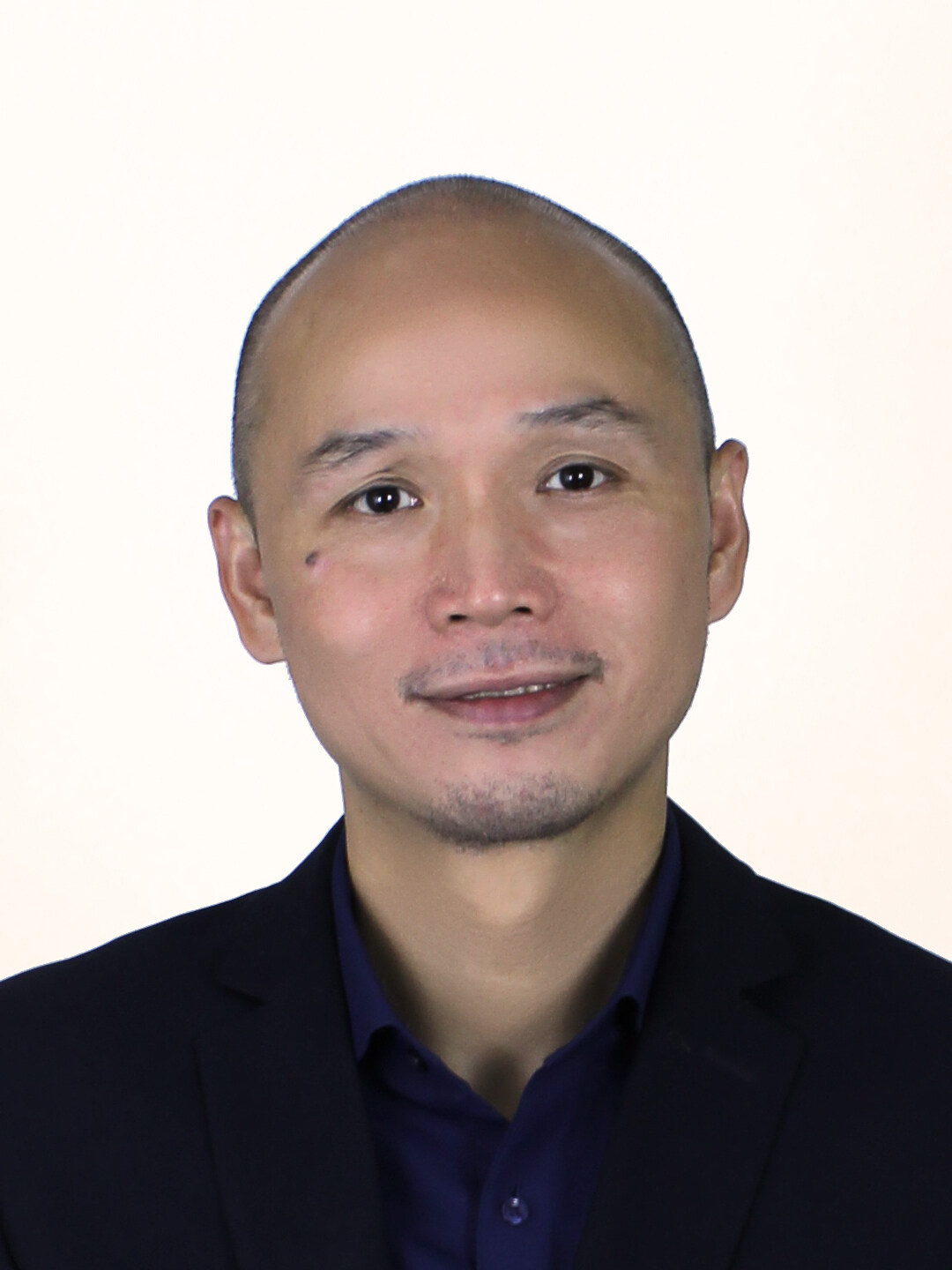 Founder and CEO
Kun is an internet marketing veteran, with 10 years experiences across search, social and mobile marketing in both China and…
The Chinese Search Landscape
You probably know that in China people do not use Google, but local search engines - such as Baidu, 360search (Qihoo) and Sogou. You probably also guessed already, that Chinese users want to see Chinese content, written in Chinese characters. But were you aware, that these characters need to be in so called Simplified Chinese and that you can not simply use the same content you have on your Hongkong website?
Were you also aware, that the search algorithm of Baidu works different from Google and Bing? Baidu for example runs many more very own services and websites, than Google - they have their own wikipedia-style UGC knowledge website called Baidu Baike, they have their very own quora-style UGC Q&A website called Baidu Zhidao and many other more. And for many queries they will favor their own services over other websites. Sometimes 50% of the first SERP (Search Engine Result Page) is owned by Baidu's own services.
Did you know that Baidu also grants rich snippets, but that you can not simply mark up your code with Schema.org, but that you need a Baidu Account and kind of have to apply for these snippets?
You might have read somehwere, that your website needs to be hosted on a china-based webserver, that you need an ICP-license for standing a chance getting ranked and that Meta keywords are a ranking factor in China and you will need a Chinese TLD like .com.cn or .cn or you won't need to bother about SEO in China. Well, you might have read the wrong sources. Some of the above mentioned points can help (like a china-based webserver,as it improves pagespeed and the ICP-license might be a ranking factor) - others are just completely wrong (like the Meta-Keywords point).
If you speak with any other Chinese digital marketing agency and they tell you about optimizing Meta-Keywords or massive link building, turn around and keep on searching - or schedule a free consultation with one of our SEO experts.
Population size: 1.4 Billion (2021 - Source: data.worldbank.org)
Internet penetration: 70.4% (2020 - Source: data.worldbank.org)
Most popular web search engines: Baidu
Currency: RMB
Gross Domestic Product (GDP): 17.73 trillion USD (2021 - Source: data.worldbank.org)
Languages: Mandarin Chinese (in Simplified Chinese Characters)
Time zones GMT +7
Major cities: Shanghai, Beijing, Tianjin, Shenzhen, Guangzhou
Most popular Internet TLDs: .com / .cn / .com.cn
A selection of our Baidu SEO Services:
Baidu Account creation
Baidu Webmaster Tools setup
Chinese Consumer Persona creation
Competitor Analysis
Technical SEO Audits
Strategical International SEO Audits
Content SEO Audits
Offpage / Backlink SEO Audits
Audit / Evaluation of your current Baidu SEO strategy
Audit / Evaluation of your current SEO Agency's work
SEO Strategy creation for all budget levels
External Link Building
User Experience Optimization
Internal Link Optimization
Internal Anchor Text Optimization
Some of our China SEO Services clients:
On average we could achieve the following results for our SEO clients:
Increase in online transactions

Revenue increase

Increase in organic traffic

Increase in mobile traffic
Good Reasons to choose Jadegital
We are native Chinese SEOs in China

Although we have an international team with native speakers of different nations, the majority of our staff is native Chinese, born and living in Mainland China. We know how your target audience speaks, how they search and what kind of content they expect.

We do know when SEO/SEA make sense, when other channels are more efficient

Not every product and not every service is equally searched for on Baidu. Sometimes it makes more sense focusing on Social Media or directly turn to the shopping platforms or mixed Social-Ecommerce platforms.

International SEO Experience

If you are doing international business, it is important to not only understand how Baidu and SEO in China works, but also how international SEO with Google is done, which strategies are diefferent and how to put it all together for a successful Global SEO strategy. We are here for you!

We are a Full Service Digital Agency

We do not only offer SEO and SEA. We also have experienced developers to help you get your website done. We do have experienced Chinese E-commerce specialists dealing for you with Taobao, JD and Tmall. Some of the most skilled Chinese Social Media experts belong to our team as well. We can provide the full scope Chinese Digital Marketing, Social Media and E-commerce strategy for your company.
What is Baidu SEO? What might you want to know?
Is Baidu only for China?

Baidu Search is developed and maintained to provide search to people in China. But you can certainly use Baidu from pther countries as well. The market share of Baidu however is quite small in other countries than Mainland China.

Which countries use Baidu?

It is rather 'people in which countries use Baidu?'. Well, people all around the world could use Baidu, but the results are best for people from Mainland China. This is also the truth - people outside of Mainland China seldomly use Baidu.

Can I use Baidu in English?

Yes, you can! Baidu only has a Chinese interface - but it looks like the one from Google or Bing - so you can easily see how to use it even if you do not speak Chinese. You can type in English or even German or French search queries and Baidu will give you results. That is because Baidu's crawlers and indexers are not limited to only crawl the Chinese internet. But, since Baidu is built to serve Chinese people only, they will deliver Chinese results, if these pages contain your words. It will often be results talking about your English search query.

What is the use of Baidu?

Baidu is a Chinese web search engine. You can type in a search query in the search form and as a result you will get a list of web sites, that are relevant to the search query you used. So the use of Baidu search is to find websites that might be of interest for you. As a business, Baidu search is of use to bring you new visitors to your website.

What are the advantages of Baidu over other search engines?

First of all, Baidu does have the largest market share in traditional web search in China - since years. Baidu is a specialist for the Chinese language and can understand Chinese search queries much better than other international search engines such as Google or Bing, while Google is even banned from being used in Mainland China. There are other Chinese search engines but with much less market share such as 360search / Qihoo or Sogou. So the main advantages of Baidu are the quality of search results and the large market share in China.

How do I do SEO on Baidu?

The raw process of doing SEO for Baidu and doing SEO for any other of the major search engines in the world is not much different. First you need a website that is built in a way that makes it easy for Baidu to crawl and analyze it. Then you need to publish quality content for the search queries you want to rank for. Optimize this content not for the algorithms only but especially for the people. Then you need to aquire backlinks to xour website, so Baidu will understand that your website is important enough for other websites to link to it. Because these links are a signal that people think your website is relevant, why else should they link to it? (Of course you could hire a service provide that automatically or manually build dozens, hundreds or even thousand of backlinks for you - but these often are from bad quality and against terms of service of Baidu. That could easily lead to your website being banned from Baidu).

Then there is the second layer SEO strategy an agancy shall pay attention to: placing your brand on the different Baidu-owned services, as Baidu likes ranking their own properties well for many search queries. Some call it 'parasite SEO', as you intend to rank well 'on the back' of other websites, we call it a second layer Baidu SEO strategy.

Why is Google blocked in China?

The Chinese government has set up rules to prevent their people from being exposed to harmful content. All companies publishing content in China must obey these rules. That is not much different from how other governments act - Germany and the USA as well have rules that regulate the internet. But China is very strict on controlling it. When they find harmful content, they expect the website owner to remove it immediatly - and to not publish similar content again. Those websites still reachable in China do follow these rules. But Google (and others) did not want to obey and as a result they lost the right being accessible in China. That is strict - but it is the law. You as a business provider with an own website should see this as a warning - make sure your website does not contain content that is against the law in order to keep the chances being listed in Baidu search results (as websites not reachable in China, usually do not get listed on Baidu either - makes sense, right?!).

Is Baidu faster than Google?

Well, there are two types of speed we could look at here. The speed with which the Baidu SERPs (search engine results pages) for a specific search query are served. This speed is comparable to Google - we did't have reason to test if that is miliseconds faster or slower than how Google serves search results.

And there is the speed with which Baidu spiders crawls the web, discovers, indexes and ranks new content on pages. We used to say that in this aspect of speed, Baidu is much slower than Google. But recently we discovered Google slowing down as well - not indexing as fast as they used to. At least for Baidu there are solutions to it. We can help you implement these solutions that help indexing the new content on your website faster to Baidu index.
"A successful Baidu SEO strategy is based on high quality content and the front/backend optimization of your online store/Website. Digital Authority is built by organically indexing the right keywords to your Brand and have your products as a reference in East Asian platforms."

Qing He, Head of Search, Jadegital
You do have some SEO experience yourselve and are looking for a Baidu SEO Guide? Our book on SEO for China has just been published on Amazon!

Kun Tang, our founder and Baidu SEO from the first hour, wrote together with Baidu SEO expert and Jademond Director SEO Marcus Pentzek (formerly Chief SEO Consultant at SaaS provider Searchmetrics), an up to date experience and data based guide on Baidu SEO, covering topics like:
Information Architecture and international Domain Setup for SEO in China
How to structure HTML in order to achieve the best results
Keyword research and usage of keywords in Title and Meta tags
and much more
After reading this book, you will easily recognize if the Chinese Baidu SEO Agency you are working with, is trustworthy, if they know what they do or if they use techniques that put your business on risk in Baidu Search.
Read some first reactions on the book and where to get it here.
Strategic thinking and Pragmatic action can be combined:
Mr. Tang, founder and CEO of our SEO company Jadegital by Jademond, studied and worked in Germany and came to love the high quality, which people expect from their products. He is pleased with the way German professionals do their work with efficiency and precision. However, this often results in more time being spent on getting the job done.
The Chinese tend to have a more pragmatic mindset - things need to be worked on. The product has to do its job. This leads to a faster pace, not only in China, but also in many other Asian countries where work has already been done and published. Customers are used to this speed.
Tang Kun's company combines these two qualities - a commitment to quality and strategic thinking - with an understanding of when speed is more important to success. The parent company's name, Jademond, symbolizes this fusion of work cultures." While Jade stands for Chinese culture, speed and practicality, Mond is the German word for moon, signaling the link to German efficiency and Chinese culture, where the moon plays an important role in many Chinese myths.
A Promise from Kun Tang, Founder and CEO of Jademond / Jadegital