We are your Chinese PPC Marketing Agency
Although we are a China based Pay Per Click company, we are internationally staffed, have experience in various markets and countries, with different platforms and industries. Contact us for a free consultation call, before you decide wether you want to hire us or not.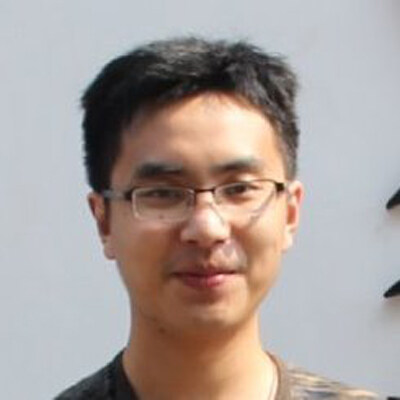 Head of Search (SEA & SEO)
Mr. Qing is the Head of Search at Jademond Digital. He oversees all SEO and PPC strategies for our clients.
PPC Marketing Agency in Asia
What is an PPC Marketing Agency in Asia like? When people think about PPC, they often picture Search Ads on Baidu & Co. It is true - these Ads are part of what Pay per Click / Cost per Click in Asia is like. But PPC is more:
Many Ads placements that people can click on are PPC. There are many popular websites in China, where you can find banner ads. Most of these display advertising campaigns are charged on a cost per click (CPC) basis.
In Asia and especially in China PPC Ads are especially effective on Chinese Social Media like WeChat, Weibo and Douyin (Bytedance). But also some e-commerce platforms offer a CPC based advertising model. PPC Management in China takes care of all Pay per Click Advertsing channels that make sense for the client.
Being a pay per click advertising agency in Asia and in especially in China means strategic planning the best mix of ads on the different channels, which does not only include SEA on Search Engines, but also on Social Media and E-Commerce platforms.
Some PPC / CPC Channels we manage Ads for:
Baidu Search
Sogou Search
Qihoo / 360search
WeChat - the Super App
Weibo - Micro Blogging
Douyin - Short Videos
Xiaohongshu - Social & E-Commerce
Kuaishou - Short Videos
Douban - Social Discussions
Alibaba - E-Commerce
Jingdong - E-Commerce
Meituan - E-Commerce
Pinduoduo - E-Commerce
Suning - E-Commerce
Some of our PPC clients in China
PPC Management Projects

Paid Search PPC Campaigns

Successful PPC Remarketing Campaigns

in App Advertising Projects

in App Advertising Projects

Social Advertising Projects
Our PPC Management Services in Asia-Pacific:
01

Promote you Website/Online Store by appearing in the top positions on the main search engines in East Asia with paid search services (SEA). No matter if in Baidu, Naver, Yahoo or Google East Asia, the most relevant keywords will bring you the right traffic.

02

eCommerce PPC

Every eCommerce platform has its own PPC system. Be able to promote your products on Taobao, TMALL, Shopee, Lazada, JD.com and others. Appear on the top search results in your category and generate more revenue.

03

Social Media PPC

Start your campaign on the most relevant social media platforms in East Asia. Promote you online Shop/Website on Wechat, Weibo, Douyin etc, and reach customer according to their interests and engagement in your brand.
A Promise from Kun Tang, Founder and CEO of Jademond / Jadegital