Your Partner for E-Commerce Management on Chinese E-Commerce Platforms
China Ecommerce Solutions has a proven track record of helping Western businesses to grow their business in China. We are a team of experts that speak native Mandarin Chinese, German and specialize in providing an all-in-one solution to sell your products on the Chinese Market.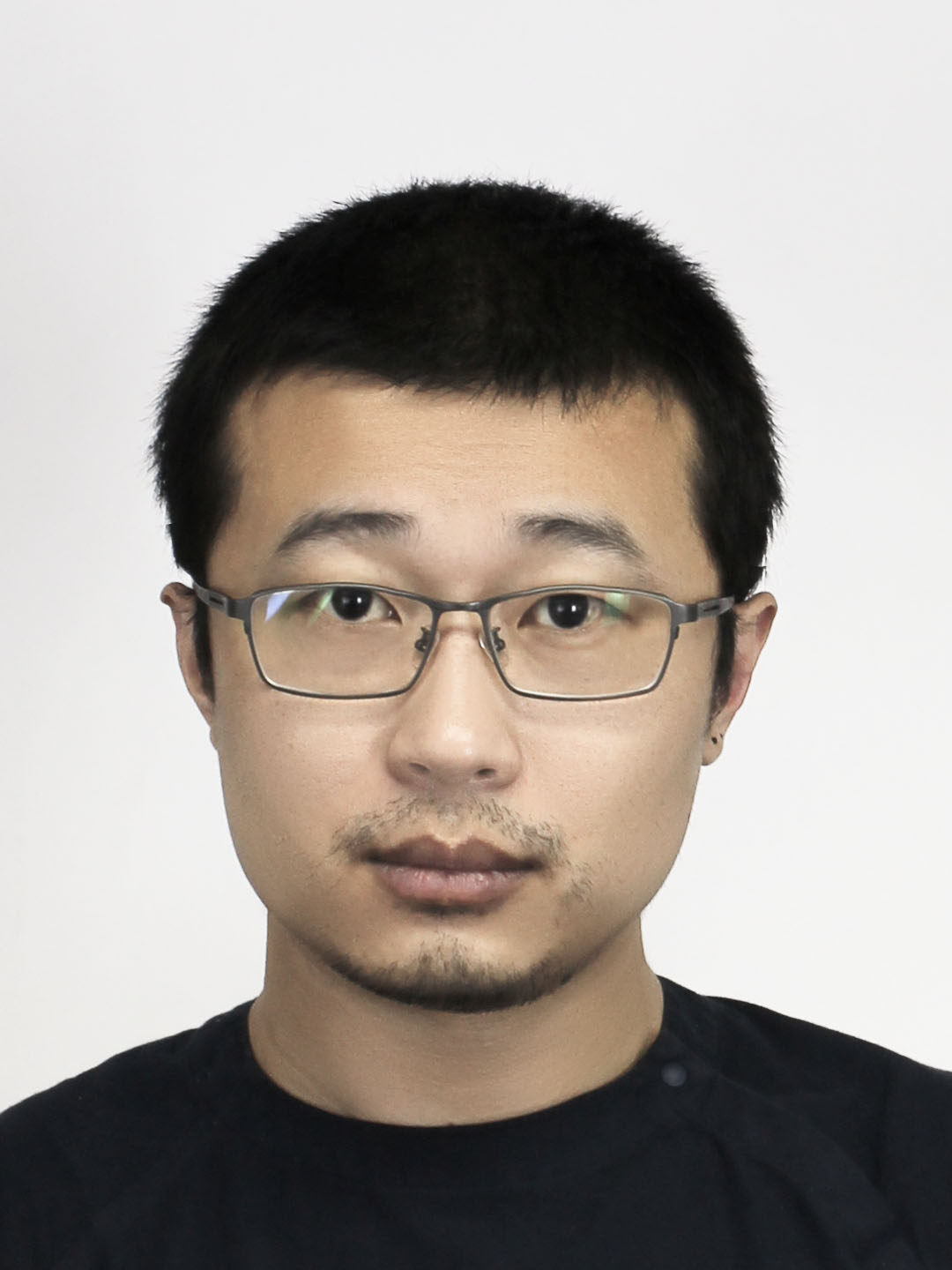 E-Commerce Manager
Funny guy (so many jokes), who is focused in our e-commerce marketing projects, has years of sales experience and knows…
Your fast and professional e-commerce partner for China
China speed with German working attitude on quality
We're committed to providing the best service, which is why we employ only the best resource for your needs and never settle for second best. You can rely on our team to always do their job with dedication and precision.
What sets us apart?
We have many years of experience in China, so you can be assured that we'll find the right solution for you and your business specific needs. We also have a team that's willing to work in the time zone that is optimal for your clients, so we're flexible when it comes to accommodating our client's demands.
Important points on E-Commerce in China, we can help you with
01

Research and Strategy

To sell products in China, you must prepare for market challenges, including counterfeiting and local regulations. Developing a practical e-commerce strategy that considers competitiveness, regulations, logistics, and content guidelines is essential for successful sales in China.

02

Storefront Setup

Let us help you design your store fronts on Taobao, Tmall, and JD for optimal UX and UI for the Chinese market. As native Chinese e-commerce experts, we have the knowledge and expertise to ensure your success in the Chinese market.

03

Marketing and Sales

Marketing tools on shopping platforms can be effective when used correctly. This includes understanding when to offer discounts or gifts and choosing the right colors for your products. Our team has experience helping western businesses succeed on Chinese e-commerce platforms. Let us help you succeed in the Chinese market.

04

Digital Marketing made Easier

To succeed in the Chinese market, it's important to make your brand available on major online shopping platforms like Jingdong, Taobao, and Tmall, and have a strong presence on social media and through partnerships with key opinion leaders (KOLs). Let us help you set up your store and navigate the Chinese market.

05

Store Management

As e-commerce experts on TMALL, Taobao, and JD.com, we can help you effectively manage and sell your products online. Our knowledge and expertise ensure success on these major Chinese platforms. Let us assist you in navigating the Chinese e-commerce market and reaching a wider audience of potential customers.
Know How
How to start selling your products and build a suitable storefront in China?
Entering the Chinese market for the first time!
In the first half of 2020, 2,356 new Cross-border E-commerce related enterprises were registered in China, with 637 registered in June being the highest in a single month, according to data from SkyEye(天眼查官网:https://www.tianyancha.com/). China's Cross-border E-commerce is expected to account for 20 percent of global retail e-commerce sales by 2023. This is a very important and indispensable opportunity for small and medium-sized enterprises who are looking to expand their business and revenue.
The fastest way: Cross-border E-commerce?
Overseas goods reach Chinese consumers through five main channels: (1) Overseas factories; (2) Domestic traders; (3) Local Importers; (4) Local Distributors; (5) Retailers.
Cross-border E-commerce refers to an international business model of which imported goods are bought through an e-commerce platform before its customs clearance, therefore all the process including: electronic payment settlement, delivery logistics and remote warehousing are done and supported by the platform.
The supply chain is greatly shortened, so that foreign businesses can sell to Chinese consumers directly, and domestic consumers can face overseas businesses directly.
Which platforms are classified as Cross-border E-commerce channels?
When the seller is an overseas individual or business, they usually choose:
Tmall Global – Alibaba's Cross-border E-commerce platform, is focused on letting domestic consumers to directly import overseas goods. It is also one of the preferred platforms which supports overseas brands to directly reach Chinese consumers, builds brand awareness and provides consumer insight.
JD Global – On April 15, 2015, JD International officially went online, taking the business mode of "self-management + overseas merchants" done directly from overseas.
PDD Global – PDD Global is committed to integrate itself with the cross-border industrial chain to ensure that consumers can enjoy imported goods at the lowest price in the world.
Little red book international (LRBI) – The brand requirements are higher than in other platforms and only can join it if invited by the LRBI´s team, otherwise it is not allowed to have an account and sell its products.
WeChat Cross-border eCommerce – High autonomy, the seller has a large degree of freedom only limited by few platform standards.
What are the benefits of setting up a store on those channels?
According to customs statistics, the import and export of Cross-border E-commerce in China reached reach 1.69 trillion yuan in 2020, an increase of 31.1% when compared with 2019 a sum of 0.57 trillion yuan.
We can find that in 2020, when the pandemic was raging and the economy going into a downturn, Cross-border E-commerce business is booming. In recent years, China Customs Commission has successively issued a series of tax policies, which reflects China's encouragement and attention to standardize the Cross-border E-commerce. Considering it, our team sorted out the tax policies related to Cross-border E-commerce:
Tarif preference
The Ministry of Finance of China and the State Administration of Taxation stipulate that for Cross-border E-commerce retail imported goods imported within the limit value, the tariff rate is temporarily set at 0%; Tax exemptions for import VAT and consumption tax will be abolished, and the tax will be temporarily levied at 70% of the statutory tax payable.
<No Chinese entity needed
Customs individuals or enterprises, if they want to establish Cross-border E-commerce storefront in China, do not need to set up a physical store or registered branch companies in China, keeping it as simple and convenient. Regarding the establishment of stores, any interested business can directly consult Jademond´s Cross-border E-commerce team!
Two storage models to choose from
Cross-border E-commerce currently supports two modes: bonded import mode and direct mail import mode.

Bonded import model:
It refers to having a whole batch of goods shipped to the bonded area in China to later allow customers place the order and complete the payment, the customs check the SanChan (orders, waybill, single) of the goods from the bonded area directly, which is later sent to the end customer under the supervision of the fast customs clearance. Such as our U.K. GBFS project.
Direct mail import model:
It refers to individual consumers ordering overseas products on designated Cross-border E-commerce websites, and declaring its taxes online. After confirming the order, the commodities are directly delivered from overseas to China through express mail and other channels, the transaction is realized through the e-commerce service platform and customs clearance management system. Just like Jademond´s German Bunting project.
Mature integrated Cross-border E-commerce platforms in China
The relatively mature integrated Cross-border E-commerce platforms in China include Tmall International, JD International, Little red book international, PDD Global and We Chat. Below, we will analyze the advantages and disadvantages of these platforms one by one
Advantages:

These platforms are based on big data analysis and have a relatively complete set of platform algorithms. Taking Tmall International as an example, the big data based on Ali Cloud can be used to analyze the traffic and high-quality customers from its Cross-border E-commerce platforms, and provide insights for paid advertisements.
Layouts and product details templates are available for reference.

Disadvantages:

The entry cost is high. For reference, please check THIS ARTICLE;
Little red book international requirements are high, since the brand must receive an invitation to enter it. It also charges a high commission which to some small and medium-sized enterprises is a cost pressure;
PDD Global is a breeding ground for lower-end products, which reflects its popularity amongst low-end users;
There is no customized templates in the shopping system and CRM management is difficult.
Then what kind of Cross-border E-commerce platform should be chosen for the small and SMEs that have not entered the Chinese market yet?
WeChat Cross-border E-commerce is a nice new try!
WeChat is based on a huge user base and traffic. Once you have created a Cross-border E-commerce storefront, you can use the CRM system to connect with the social network and monitor data in real time;
The entry cost of entry is low, and there is no need to pay high margin and commission;
You can customize your shopping system;
You can customize your advertising campaign and KOL promotion.
In general, Cross-border E-commerce is a trend and an opportunity, but it still needs the efforts of the enterprises themselves in order to successfully penetrate the Chinese market. If you have any questions about Cross-border E-commerce, please contact us.
Talk with our experts to find the right solution for your business!
Some of our clients for E-Commerce in China
Some Statistics on Crossborder E-Commerce in China
In the past year of 2020, the number of chinese online shopping users had reached 710 million ...

... and the total volume of e-commerce transactions reached 37.21 trillion yuan, an increase of 4.5% when compared to 2019. The Chinese market can be compared to a cake, as it is being baked it grows generating more opportunities to overseas brands to have its own piece.

China's overseas customers scale up to 100 million people

According to iiMedia Research, in 2021, China Haitao (purchase from cross-border e-commerce) users will increase to 158 million, and the volume of cross-border import e-commerce transaction will increase to 3.01 trillion yuan.

Tmall Global, JD Global, Kaola, Little Red Book and VIP are the leading cross-border e-commerce platforms in China.

Quick glance of the leading cross-border e-commerce platforms

Taobao (Tmall Global) and JD (JD Global) are fit for all kinds of general products; Little Red Book, VIP and Kaola are female-dominated platforms, so if your target audience are young ladies, these platforms are the best fit. In all these platforms, younger users who are born after the 2000s are the main customers followed up by the ones born between 1990 and 1995.
10 facts about E-Commerce in Chinayou need to know
1 - Open application or invitation

For all the five platforms, you can apply to register a store by writing an email to the BD department, considering you have all the qualifications and certificates requested. However, for Little Red Book, if you want to sell several brands' products, you can't apply to register a store unless you have their invitation, since LRB only sends invitations to famous brands and groups. However, the general rule is that, if you're not a popular brand/group who is selling several brands' products, such as NET-A-PORTER, you'd better go with one store for one brand, once you could make the best use of the platform's traffic in this way.

2 - Deposit

All these five platforms will charge a deposit when you register the store, which will be returned once you close the store:

3 – Platform usage fee

Besides Little Red Book and Kaola, all the other three charge a yearly fee from its partners:

If you are selling your products in more than one category, the deposit and the platform usage fee will be charged according to the higher valuable one. Eg. If you are selling food and cosmetics, the deposit for food products is 100,000 RMB and for cosmetic product is 50,000 RMB, you will have to pay 100,000 RMB deposit.

4 – Commission rate

Little Red Book has a low deposit and platform usage fee, but it charges a high commission rate, up to 20%. in this scenario, Brands must work on lowering their operation cost, especially the global logistics fee.

5 – Logistics and fee

To best guarantee the customers' shopping experience and provide safety to all transactions, on JD Global, Tmall Global and Kaola, you can only use their own warehouse and logistics system. Generally there are two options for overseas brands:

Send the products to the platform's domestic warehouse located in one of the Chinese Free Trade Zone (after customs registration). The platform will send the products to the customers from the FTZ warehouse. This is the best and fastest logistics solution.

Send the products to the platform's overseas warehouse, when the warehouse system receives an order, the platform send the products to the customers from the overseas warehouse. When the package arrives in China and the customs clearance is finished, it will be transferred to the platform's domestic logistic to complete the delivery.

The warehouse fees include:

Warehouse: About 0.5$-1.5$ for per cubic metre Checking and putting all your products into the warehouse: About 0.1$-0.2$ for per product Handling the orders: About 0.5$-1.2$ for per order.

Actually the Little Red Book and VIP also encourage brands to use their own logistic system. If you decide to ship your products from your own overseas warehouse and by other logistics company, the delivery period will be very long, at least 7~10 days. During the waiting period, some customers may give up and cancel the orders asking for a refund, therefore you have to ship the package back from the midway. Returning products would also be a problem mainly after the customer already received and opened it.

6 – Customs registration

All products need to be registered in the Chinese customs system before being sold in any cross-border e-commerce platforms, which requires lots of paperwork and all kinds of certificates. However, if you sell your products on the Miniprogram, and send the packages directly from your overseas warehouse, you won't need to register the products in the China customs system.

7 – Delivery time

Both, JD Global and Kaola, request all packages to be shipped within 72 hours after the orders are placed, otherwise, there will be a penalty, except for customized products.

8 – After sales service:

From all the after sales rules, the most important one is that you have to provide "free return and refund within 7 days", considering the products are not damaged and as good as brand new, except for customized products. It may increase your logistic cost, which is unavoidable. However, if you sell on the Miniprogram, you can only allow customers to return the products if it is defective or damaged. In this aspect, the Miniprogram is more merchant-friendly.

9 – Payment receive

For JD Global, Little Red Book, VIP and Kaola, all the payments that the customer made will be into the platform's finance system, you can see all the transactions in your store's management backend. These payments will be transferred into your bank account each month or when the amount reaches to a certain value. All the platform's fees, like commission rate, will be deducted from the payments automatically.

Tmall Global may require you to register and verify an overseas Alipay account to receive the payments directly. You can transfer the payments to your bank account at anytime.

10 – Affiliated mainland China company

Except Tmall Global, all the other four platforms to request you to have an affiliated company which was registered in mainland China. JD Global and VIP only request an affiliated Chinese company to be responsible for handling the order's returns; Little Red Book and Kaola request the affiliated China company to have qualifications for running importing business, and have been registered in the China customs.
Which platform is the best option?
From all the above information, you should have a clear answer in your mind, all depends on what you have and what you need:
If you have enough budget, you can choose any.
If you don't want to invest that much at the beginning to test the market, and your target audience are mainly female, then Little Red Book would be the best option.
If you would like to guarantee the cash flow of your bank account, then you'd better choose Tmall global. You don't need to find an affiliated China company to work with either.
Don't miss the big market!
Digital Marketing's final goal is to increase the long term sales, starting a cross-border e-commerce store to make profit from China's huge potential market should be part of your marketing strategy. 158 million users are shopping and buying imported goods from the cross-border e-commerce platforms, therefore your products should be in their baskets.
We can do both: strategic thinking and pragmatic action
A Promise from Kun Tang, Founder and CEO of Jademond / Jadegital