SEO from China to the world, Experience with Baidu, Bing and Google
Our SEO Squad is a bunch of enthusiastic SEOs from China and Germany. We love efficient work, 99% white hat approaches and reliable work results + some hope as no one of us has a direct hotline to Baidu or Google secret algorithm department.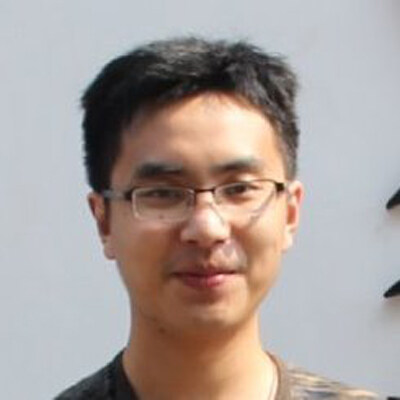 Head of Search (SEA & SEO)
Mr. Qing is the Head of Search at Jademond Digital. He oversees all SEO and PPC strategies for our clients.
The International SEO Landscape
The world population is nearly 8 Billion people strong (source: worldometers.info). 5 Billion people (roughly 60% of the world population) are internet users (source: Statista.com). 84% of internet users have used search engines. (source: pewresearch.com)
Google handles 3.8 million searches per minute on average across the globe. That comes out to 228 million searches per hour, 5.6 billion searches per day, or 2 trillion searches per year! (source: skai.io)
Worldwide, Google has a market share of 92.48% followed by Bing with 3.08% (source: gs.statcounter.com)
But in some countries local search engines do play an important role, like Baidu in China, Yahoo in Japan or Naver in Korea.
Our SEO experts will help you build your international SEO strategy, get your websites prepared, your keywords set up and your content optimized.
What qualifies us to consult you in SEO issues:
We only hire experts in their fields.
We are located in multiple Chinese locations, making it easy for us to jump on a plane and visit your team anywhere in Asia.
We do have the quality oriented attitude ...
... combined with Chinese speed and pragmatism, when needed.
We do have experience with Search Engines in Asia and the rest of the world.
Our team is built by people with different international backgrounds and heritage, speaking multiple languages.
We do know when SEO and SEA make sense, and when other channels become more important.
We are result oriented ...
... while following a 100% white hat way.
Chinese speaking APAC Countries we offer SEO services for:
01

Work with our specialists for SEO for China, which includes Baidu, Bing-China, Sogou and Qihoo.

02

Work with our Cantonese SEO specialists for Traditional Chinese written in Hongkong for Google.

03

Work with our Mandarin SEO specialists for Traditional Chinese written in Taiwan for Google.

04

Work with our SEO specialists for Chinese SEO for Singapore for Google.
APAC SEO - FREQUENTLY ASKED QUESTION
What is different in SEO for APAC countries?

It is not much about the difference, but rather about the need for flexibility. Across multiple APAC countries you need to focus on many Asian languages and different cultures. This affects the keyword strategy and the content you need to produce.

Wich are the different search engines in Asia Pacific region?

In China it is Baidu, Bing-China, Sogou, 360search and Shenma. In the other Chinese speaking regions it is Google and Bing.

Is SEO for Asian countries worth the effort?

In most Asian countries people are heavily active in Social Media, do their shopping on ecommerce platforms similar to Amazon. But they are still so many people across Asia using traditional web search for their research, that it definitely does make sense to invest in Search Engine Marketing and other Online Marketing services in APAC countries.

How much money do I need to invest?

That highly depends on your current SEO strength in your target APAC countries and the competitiveness of your niche. Let's have a no-obligation free consultation.

Are mobile friendly websites important for Asian markets?

Not only China, where most of the internet activity rose when people already used smartphones, mobile readiness or even mobile first websites and mobile apps are imprtant. Most Asian countries are very advanced in their usage of smartphones and apps. Your website definitly needs to be mobile friendly for operating in Asia Pacific.

Are there different types of international websites?

With the different technical environment in the different countries in South East Asia, the type of international website needs to be adjusted. In countries, where Google is the main search engine, going with a global .com website and installing directories for the different countries. While in countries like China, where a local search engine is the major player, it makes sense to run a stand alone website for this country, to demonstrate to the search engine (like Baidu in Mainland China), that you understand that people want to read their content in this one and no other language.

Can you help me decide on what type of international website I should use?

The way international websites are planned can get complicated and it makes sense to have an experienced partner - like Jademond Digital Marketing - at hand We will help you.

Does local still impact APAC SEO?

YES, local search definitly plays a big role in APAC. We do pay attention to this and help our clients to create localized content, as every country - every culture - is different and needs localized content strategies. But also within a country, local optimization makes sense for some companies - optimzing one page for one city, another for another region within the country.

Is it possible to use our English keywords and translate them?

Yes and No. An experienced SEO Manager kn ows that every single country and even different regions of the same country can be different on how they need to be targeted. Not only search terms but also the topics might differ. Content needs to be localized, sometimes even completely newly created - or replaced by totally different content strategy. The SEO tremendeous effort of international search engine optimization pays off, if done correctly.

Which tools does a Digital Marketing Agency use?

That highly depends on which country stays in focus, which tasks need to be worked on. A selection of tools we use for different use cases are Semrush, Searchmetrics, Ahrefs, Sistrix, Brightedge, Dragon Metrics, Botify, Deepcrawl, Ryte, Link Research Tools, Majestic SEO and many more alongside a wide range of specialized self developed tools only Jademond / Jadegital has access to.
A Promise from Kun Tang, Founder and CEO of Jademond / Jadegital